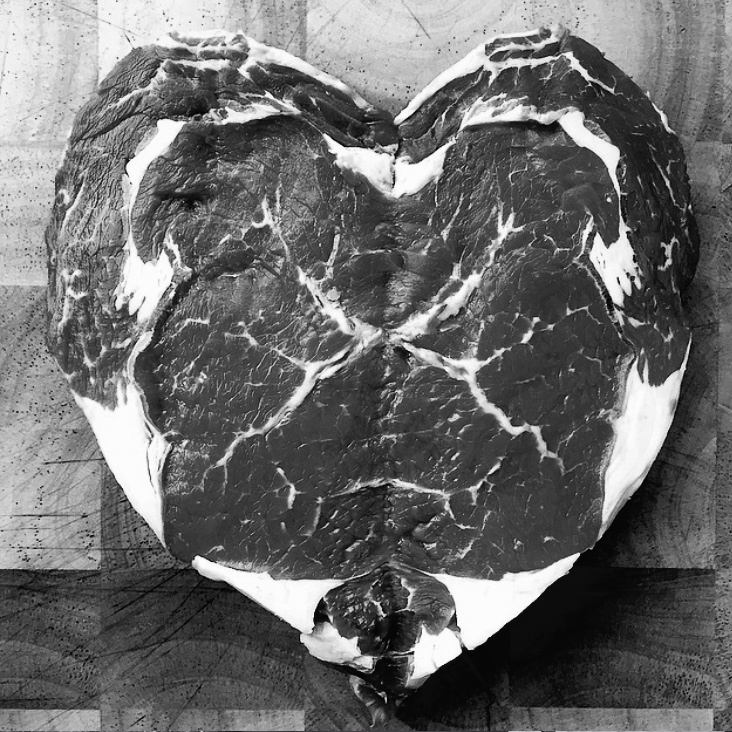 Westbury Manor Farm, West Meon
We are very lucky to have Westbury Manor Farm just 0.7 Miles away from our shop, Farmer Simon Cobden and his family rear some fantastic mixed breed cattle & Pedigree Suffolk Lambs.
Simon runs a great non intensive grass fed system at the farm and we only select the best Native breed cattle when they are 100% ready and not before, Simon gives us a call when he has a beast to our spec then we normally pop down to the farm check the animal over. This is also a great opportunity for us to get any latest news from Simon regarding his herd and any farming news that we need to know. The Suffolk Lambs are some of the best Lambs we have seen and make for fantastic eating quality.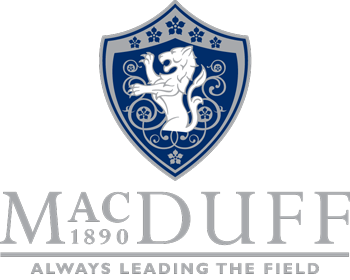 Macduff Beef
''The Rolls Royce of Scottish Beef''
When we are not buying local we look to the Highlands and our friends the Duff family for the very best scotch Beef (Macduff 1890)
MACDUFF BEEF comes from a family of 10 Scottish farms who have joined together to set themselves a uniquely high standard of beef production.
MACDUFF cattle are reared naturally and fed only on grass and grass-based products (which are rich in health-giving omega 3). This natural diet ensures the full, rich flavour of beef as it used to taste before the introduction of intensive farming techniques.
MACDUFF BEEF gains further richness and succulence from being matured the traditional way, on the bone.
The great thing about buying our Beef from Macduff is that we have a direct link to the farmers, we know them, we have visited their farms and we know they share our passion.
Our standards
Grass Fed
Naturally reared
Slow grown
Native Breed
Full Traceability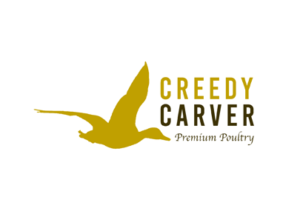 Creedy Carver has specialised in producing the finest Free Range Duck and Chicken for over 30 years with a reputation for great flavour and a high meat yield. The concept is the same now as it has always been, to produce great tasting poultry with a huge emphasis on bird welfare and sustainable farming.
All Creedy Carver free range poultry are reared to the highest welfare standards with access to large grassy range areas, many of which are planted up with trees offering shade to encourage the poultry to range.
Using a conventional breed combined with a low energy feed we are able to achieve exceptional flavour whilst maintaining an excellent meat yield.
As the farm has developed away from conventional farming 10% of the farm has now been converted to a nature reserve attracting many wild birds, butterflies and insects.
Creedy Carver poultry is also found on many Michelin star menus across the UK and was part of a campaign with Jamie Oliver to promote Free Range Ducks which we were lucky enough to be invited down to the farm for the filming.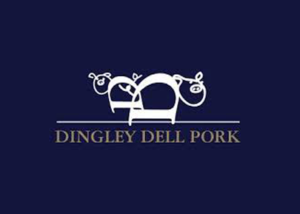 Mark & Paul Haywood are third-generation family farmers and brothers with a deep love and respect for the countryside and agriculture. They started the Dingley dell brand 15 years ago with the philosophy of animal welfare, taste and sustainability and these remain the pillars and foundations of what we do today.
Mark says it is a privilege to work with animals and when they talk about animal welfare it is their belief that it is the human-animal relationship that defines welfare.
Their unique Red Duroc breeding programme for higher marbling, whereby they scan live animals, ensuring that with each generation they continually improve both taste and flavour.
If you visit any Michelin star restaurant and there is Pork on the menu chances are its Dingley Dell. Mark & Paul supply the likes of Gordon Ramsay, Michel Roux & Jason Atherton to name a few and if its good enough for them its good enough for us.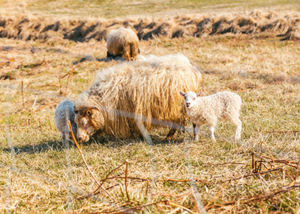 When we are not getting our Lambs from Westbury Manor we work with a number of small holdings in and around the south downs, we get approached all the time by small farms about taking on their Lambs so we usually visit the farm, make our checks and pick out the Lambs that would suit our spec.
Most recently we have worked with famer Beth Bagshaw from Stocks Farm in Privett, Beth has a flock of South down breed Lambs which were in great condition. Hopefully some more to come from Beth soon.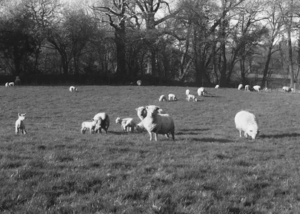 When available we buy Salt Marsh Lambs from the Gower peninsula in Swansea.
All Gower Salt Marsh Lamb is fully traceable and are born on the farms where they live and spend most of their lives grazing the salt marsh.
This marsh contains a natural abundance of Samphire, Sorrel, Sea lavender and Thrift, Not only a tremendous source of nourishment but delicious on its own.
The unique environment where the sheep graze gives the meat its distinctive and very special flavour that is so sought after by connoisseurs of fine meat and is applauded by top chefs and restaurateurs alike. This award winning Welsh Lamb is of the highest quality
Cheese
We have a huge Cheese selection in our deli counter with many classics plus a few specials that change weekly.
We have an in house Cheese specialist to guide you through your selection or design a bespoke cheeseboard to suit your needs.
Here are a few Cheeses we stock on a weekly basis:
English, Welsh & Scottish
Black Bomber, Truffle Trove, Wookey Hole Cave Aged Cheddar, Tunworth, Winslade, Cornish Yarg, Baron Bigod, Dorset Red, Blue Murder, Stinking Bishop, Colston Bassett Stilton, Barkham Blue…
Continental
Brie De Meaux, Le Cret Gruyere, Montagnolo, Comte, Manchego, Brebirousse, Vacherin…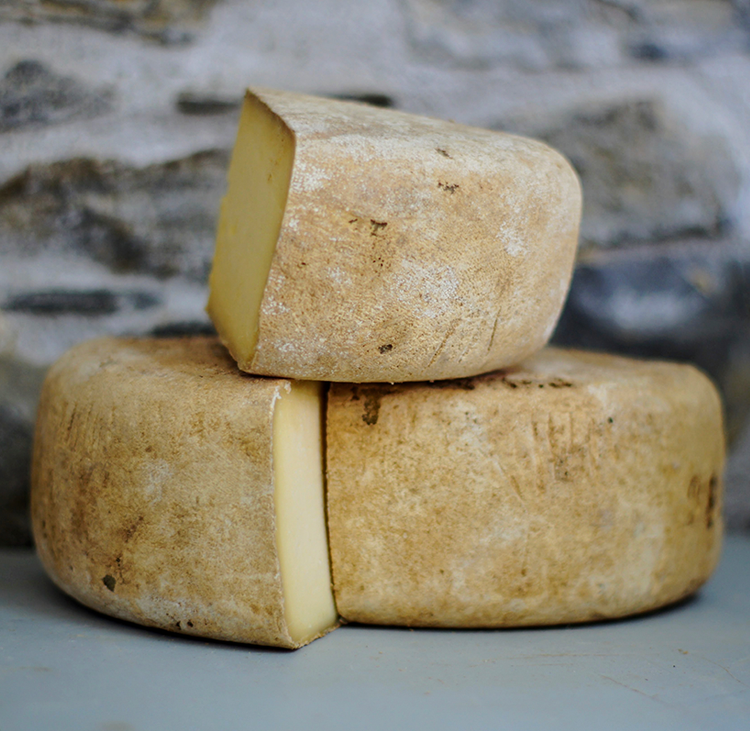 Pies
We bake our pies, Pasties & sausage rolls every morning at the shop so if you fancy a warm one come early, we have a wide variety of meat pies plus two vegetarian options.
These include: Steak Pie, Steak & Kidney, Steak & Guinness, Steak & Stilton, Chicken & Mushroom, Ham Hock & Pea, Pork pies, Meat pasty, Butternut squash pie, Three cheese pasty.
Cooked meats
We offer a full range of cooked and cured meat, our hams are all produced using Dingley Dell pork. As far as cured meats we offer Salami, Chorizo, Bresaola, Pepperoni, Fuet, Kabanos …
Everything else
We have an ever expanding range at the shop if you ask for it and we can get it we will, We have a huge range of Artisan condiments, sweet treats from Cartmels as well as pates, olives & locally produced fish cakes from our friends at Catch.